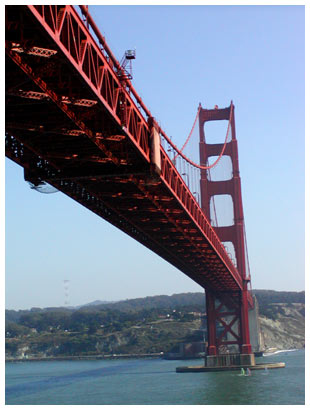 Leaving San Francisco
I'm sitting in an Internet cafe in Skagway, Alaska. The geography is amazing here. I heard someone paraphrasing an early explorer who said, "California has spectacular Yosemite, but Alaska is filled with Yosemites." It's true. The scale of the landscape is like being in Yosemite...everywhere.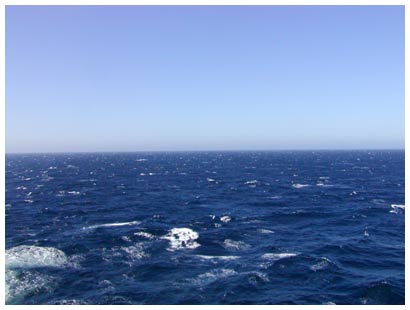 On the ocean
My favorite part of the trip has been spending hours just watching the ocean. It's an extreme difference being out on the ocean compared with land; it's a completely flat landscape apparently without life. (Except the occasional bird, whale, or pod of dolphins...they're few and far between.) It's been a rough ride at times, and we've heard the crew mention this is the roughest ride they've had in years. It made sleeping difficult a few nights, and even though I'm on land now I can feel myself rocking. The rocking motion of the waves gets under your skin.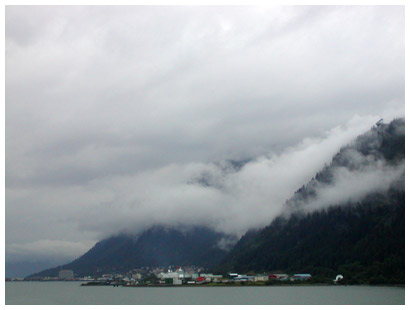 Approaching Juneau
We're about halfway through the trip. We saw land for the first time in two days yesterday at Juneau where we took a trip to the Mendenhall glacier. We're headed for the glaciers of the Tracy Arm tomorrow.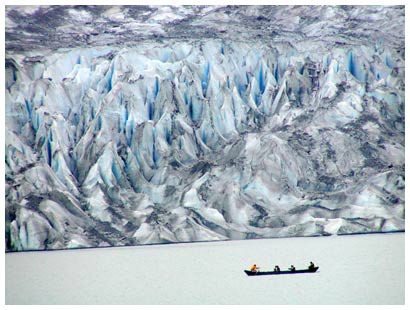 A canoe in front of the Mendenhall Glacier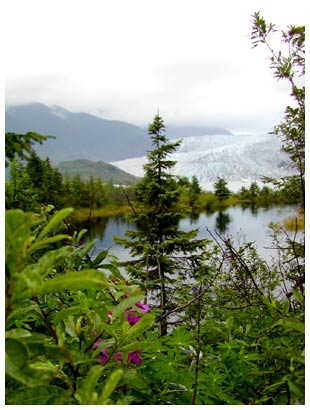 The Mendenhall Glacier near Juneau