GUI zen
Thanks to some more office space and some serious
tinkering with my Windows XP interface
[via
Matt
], I've achieved a higher state of workstation consciousness.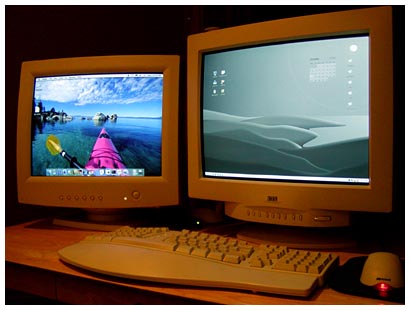 Mac OS X on the left, Windows XP on the right—
connected
. Like
Michael Buffington said
, an added benefit of two monitors is extra radiation. And if comic books have taught me anything, the high doses of radiation should give me super powers of some kind.