Silver Falls Photos
I went for a hike with some friends along the "Trail of Ten Falls" at
Silver Falls State Park
on Saturday. The best part was being able to hike behind some of the falls. Here are a bunch of photos: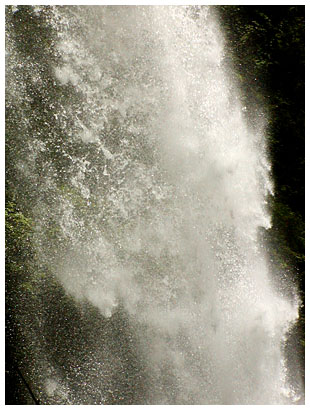 more >>
Matt got a great, misty running-water effect in
this photo of South Falls
on his site. I was pushing my camera's exposure time in manual mode, but I still didn't get as nice an effect as that. I think a
neutral density filter
may help.