Travels with Luna
Just got back from a trip to Sebastopol, CA. We drove up and down highway 101 instead of taking I-5 so we could enjoy the coastal scenery. We took Luna, and this was her first extended car ride—about 12 hours each way. She did great on the ride and slept whenever she was in the car.
We stopped quite a bit along the way, and had a very relaxing trip. I was reminded how beautiful the great state of Northern California is, and we kept talking about how nice it would be to take even more time to explore the wilderness areas, trails, redwood groves, and campsites we continually saw signs for.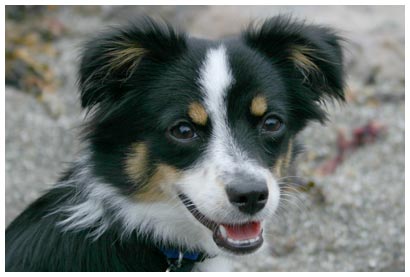 Luna has a lot of fun at the beach, and we stopped at several along the way. She usually hits the sand and wants to run as fast as she can, but the rocky beaches in CA were a bit different. She had the same enthusiasm though, and she could have scrambled up and down rocks all day.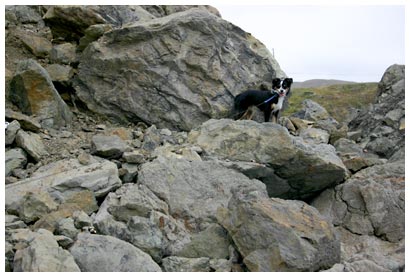 In Sebastopol, Luna had a buddy to hang out with while we were there.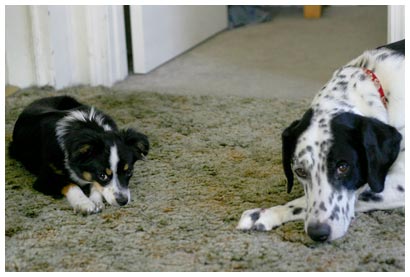 Domino is about five times Luna's size, and Luna was pretty shy at first. After the first day they got along famously.
The dogs weren't the only ones having fun. We had fun with friends and family—here are a couple pics from sk's birthday celebration at her grandma's house.

We split our drive home into two days, and stayed on the coast the last night. We spent about ten hours on the road yesterday and stopped several times to walk around and take pictures. I'll be posting them in the photolog. As much fun as it is to travel, it's always nice to get home and sleep in your own bed. Though I bet Luna would do it again tomorrow if she could.