Mexico Cruise Photos
Happy New Year! I spent the last week or so on a ship with sk's family and 2,000 of my closest friends—cruising around the Mexican Riviera. Here are a few photos I took along the way.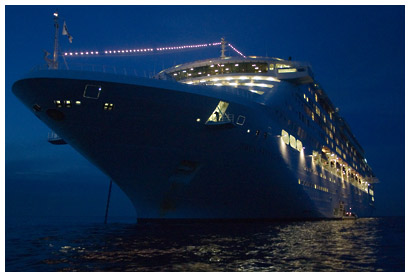 The cruise left from San Francisco, and it was a bit of an adventure getting there. We missed a couple of flights sitting on Highway 84 with traffic stopped all around us. Portland was a sheet of ice as we flew away, and we finally got to SF at 3 am. Luckily we built in an extra day in SF so we didn't have to worry about missing the ship.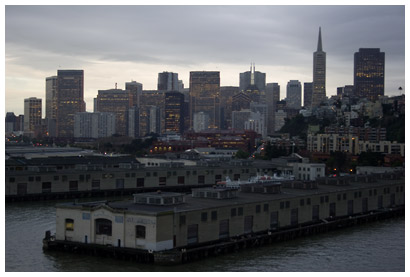 The first stop was Catalina Island off the coast of California where I snapped this pic of P&A: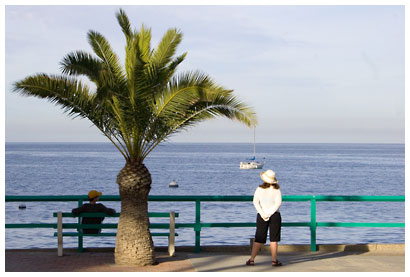 Puerto Vallarta was my favorite stop. I enjoyed the surreal sculptures along the waterfront.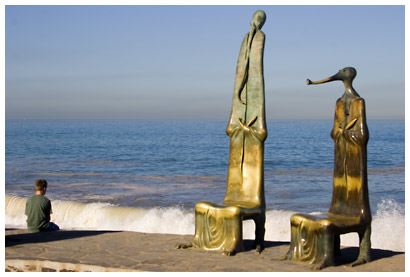 Here's a picture of P looking at some colorful, intricate
Huichol Indian
art in Vallarta.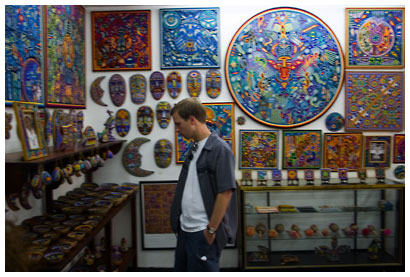 On Christmas day, sk and I hiked to the top of the tallest working lighthouse in the world, El Faro. This dog was carefully guarding the lighthouse.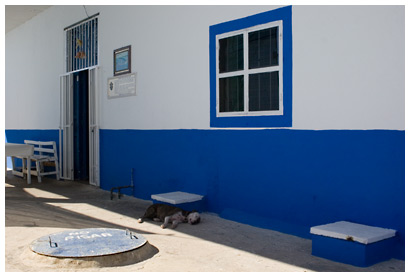 It definitely didn't feel like Christmas day while hiking straight up in 90 degree weather. We had a
great view of Mazatlan
from up there.
The last Mexican stop was Cabo San Lucas, here's a
panoramic of Cabo
I took from the ship. sk and I kayaked around the bay, and we saw some of the best scenery of the trip. I was kicking myself for not taking a camera along.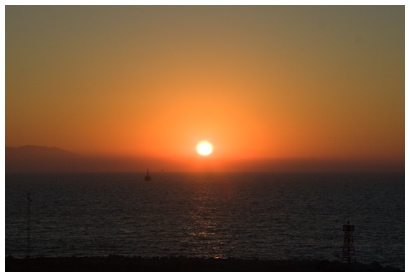 It was nice to see the sun and spend some time away from the world, but it's also good to be home. I have a bunch of bold items to unbold in my inbox and newsreader, so I'll be digging out for a few days. I also have a bunch of photos from the trip, and I'm hoping to put together a gallery with larger photos in the next couple of days.