Edward Bausch
ok, this time I have a really good excuse for not posting for a while: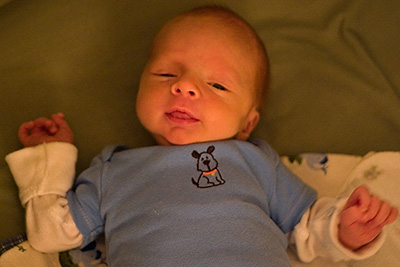 Say hi to my son Edward Lucas Bausch. (You can call him Eddie.) He was born September 9th, over a month early. He weighed in at 5 lbs., 11 oz. We spent the past few weeks getting to know the excellent medical teams at Corvallis' Good Samaritan Hospital and Eugene's Sacred Heart Medical Center. They took great care of him, and now he's happy and healthy at home.
I'm hoping to dust off this blog a bit more now that I'm home, but who knows?