One Year at Oregon State University
It was just about a year ago that
I posted about a new job
at Oregon State Unversity Ecampus. It's a good time to stop and reflect on where I'm at. Apparently Ecampus thought so too because they did a a quick "getting to know you" interview with me:
Getting to know Paul Bausch
.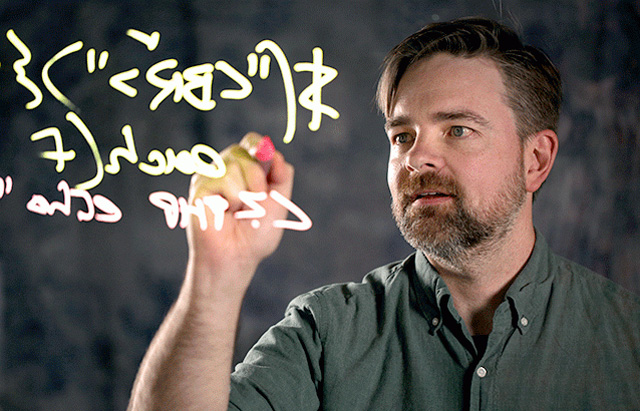 The interview was a nice opportunity to think about my first year and taking photos for the article with the transparent whiteboard (clearboard?) was fun. I'm enjoying my work at Oregon State and I feel like my employer is making positive contributions to society. You can't ask for more than that.