Oregon Coast Photos, 1937
Some friends in Nebraska bought a box of old photos at an auction. They found seven photos of the Oregon coast from 1937 in the mix, and they sent them my way so I could see them. They include some familiar scenes of Newport and Waldport. I have no idea who the photographer is, but it looks like some sort of professional vacation postcard collection (though they are actual photographs, not prints). I scanned them tonight so I could have a copy, and I thought other Oregonians may be interested too. Here are the full photos with no color adjustments: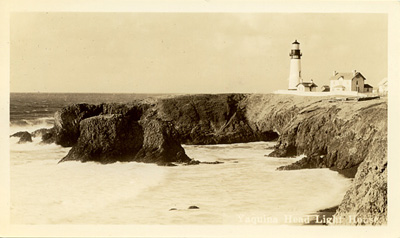 They're showing up as a bit more yellow on the screen than they are in real life.
The pictures are very small, about 4 1/2 by 2 1/2 inches. I liked seeing the scans, because I could suddenly zoom in and see more detail in the photos. I've highlighted a few sections by cropping the photo, and taking out all of the color. The details are in a separate gallery here: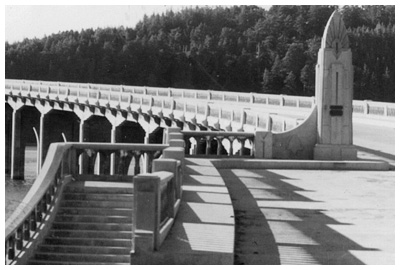 (This
Alsea Bay Bridge
in Waldport doesn't exist anymore. It was replaced several years ago with a new bridge.) You can toggle back and forth between the source photo and detail by clicking on the picture. Each photo has the year hand-written on the back. The photo of Newport Beach has an additional message, "What a thrill to see all this." I feel the same way about these old photos.