Bend Trip Photos
sk and I just got back from a weekend in Bend, Oregon. It was our first time there and we had a blast. Our first night in town, we met up with
Jake
and his wife and heard about Bend through the years. Other highlights included visiting several
Cascade Lakes
for canoing and hiking, dinner at the
Blacksmith
, a quick hike at the
Lava Lands Visitor Center
, a noisy thunderstorm, and some time at the
High Desert Museum
. This morning we drove to the top of Pilot Butte and got a sense of how Bend is laid out, and saw a 360 degree view of the mountains around Bend.
The top highlight for me was an early morning canoe trip around glassy Elk Lake.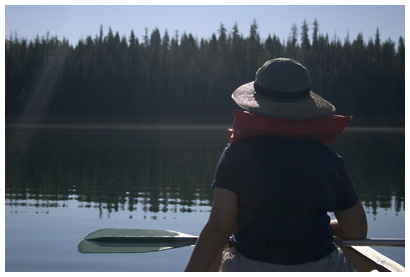 sk paddle break
The top photographic highlight for me was Sparks Lake, and I took quite a few photos there including this shot of Mt. Bachelor and some lava formations: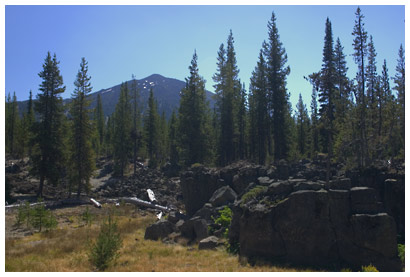 Mt. Bachelor from Sparks Lake
We also rode the ski lift to the top of
Mt. Bachelor
for an overview of the Cascades. Here's a look at the Three Sisters and Sparks Lake from above: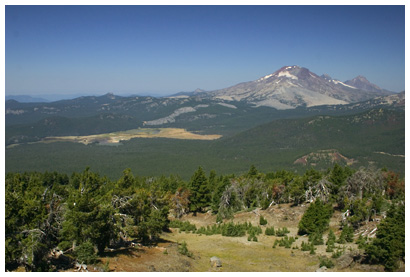 Three Sisters and Sparks Lake from Mt. Bachelor
I put up a
gallery of 13 more Bend photos
if you want to see more scenery from the trip. There's so much to explore around Bend, I feel like we've just scratched the surface. I'm already looking forward to my next trip there.