Famers' Market Sounds
Corvallis has a great
Farmers' Market
and we try to go every Saturday. They block off 1st street by the river (
view from above
) and a few city blocks are filled with local vendors selling food.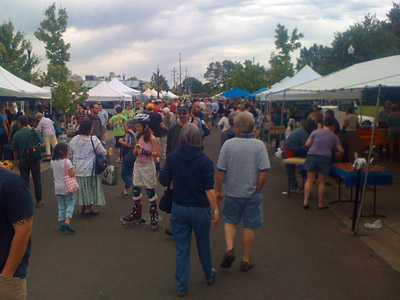 Here's what walking through the farmer's market sounded like yesterday:
If you listen you can hear a guy playing a didgeridoo, kids screaming as they run through a fountain, a few guys playing jazz, dogs panting, and lots of snippets of conversations. The best reason to go to the Farmers' Market right now? Oregon Hood strawberries are in season. We made this fantastic strawberry shortcake with Hood berries from the market: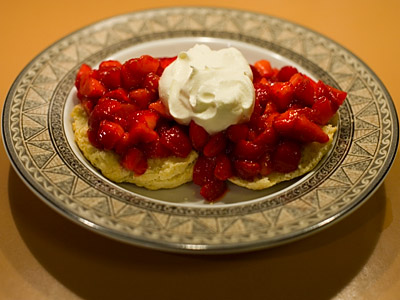 Best. Strawberries. Ever.