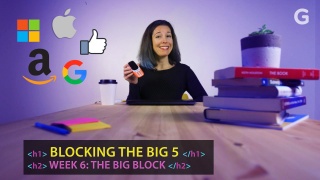 I never get tired of these stories where people change their digital habits. This piece by Kashmir Hill is an extreme example, but also a good illustration of how ubiquitous the major tech companies are. Understanding the often hidden architecture of our tech environment helps us make mindful decisions. A couple other posts in this genre I've enjoyed lately:
Bye, Bye, Google
by Bogdan Popa and
Pulling the plug on Facebook
by Drupal founder Dries Buytaert.